Sea of Faith London Conference 2017'In the Beginning was the Word' - Religion as Poetry and Story?
Saturday 25th March 2017
St John's Church, Waterloo Road, London SE1 8TY
Main Speakers:Mark Oakley: Canon-Chancellor, St Paul's Cathedral
"Believing in Poetry"
Dinah Livingstone: editor, 'sofia' magazine
"Shining - Poetry and Theology as Sister Arts"
Salley Vickers: novelist and poet
"Connections between Art, Literature, Psychology and Religion."
Visit
www.sofn.org.uk/indexC.html
for booking details.


* * * * *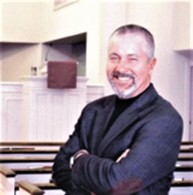 PCN Britain invites you to the second
Marcus Borg Memorial Lecture
presented by Dr Robin Meyers
on the 13th May 2017 in Bristol.
Download fully detailed PDF
here
* * * * *
---


The 2017 Free to Believe Reading Party

WINDERMERE, MAY 15th-18th 2017

"NOT IN GOD'S NAME"
by Jonathan Sacks

WHAT IS IT THAT MAKES PEOPLE KILL IN THE NAME OF THE GOD OF LIFE? WHAT CONNECTS RELIGION WITH VIOLENCE?

Led by David Peel, former Principal of Northern College

This is a chance to think, relax and renew. By talks, group discussion and worship we reflect on an important book together. There is a considerable amount of free time so that people can walk or otherwise enjoy the Lake District. Open to anyone who is happy to take part in free discussion in an atmosphere of mutual tolerance.

Contact The Windermere Centre direct for bookings
and details of their 'pay what you think' fair policy.

Suggested online deposit £30.

Tel. 01539444902 windermere.centre@gmail.com
Lake Road, Windermere LA23 2BY


* * * * *


Free to Believe Ebb and flow –

the rhythm

of Life

A retreat at

Launde Abbey Leicestershire

4th to 7th September 2017 Led byAlison Reed Richards and Peter Varney

Flier/booking form

here