Even an informal group can still benefit from some guidance, and the following volunteers (in alphabetical order) are some of those who offer their talents on the Free To Believe committee.


Chris Avis


A fortunate member of
liberal Southernhay URC
in Exeter; retired TV techie;
dabbling wordsmith;
producer of recordings of
FTB conferences.

Currently to blame for the
present contents of your
screen.



---

Martin Camroux


Was minister of Trinity Sutton United Reformed Church and Methodist Church, now retired.

Current chair of the Free To Believe Committee





---
Sue Liddell



Experienced lay preacher and
church elder.

Assists Linda with conference administration, prepares regular children's
supplements and publishes
the Briefing.


---

Claire Wilson



Anglican priest since 1992, now (technically!) retired.

Campaigner for women's ordination and gay rights. Happiest in a church which accepts doubts and asks radical questions.



---
Tim Richards

Minister of the Mid-Somerset Group since 2005. Now also ecumenical officer for Somerset.

Finds in FTB "a chance to explore issues which then start to make sense in a way they never did before".

---

Iain McDonald


Ordained minister of the URC at Southernhay Church, Exeter in 2006, retired 2014. Co-founded the URC Caucus of the Lesbian & Gay Christian Movement. Briefly a Free to Believe committee member in Donald Hilton's time. Chair of the Mary Parminter (almshouse) Charity in Exmouth in East Devon.


---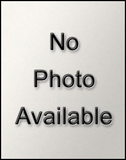 David Lawrence

URC minister and former
editor of Reform.

Now editor of the Free to
Believe 'Briefing' magazine.

---
The necessary wherewithal...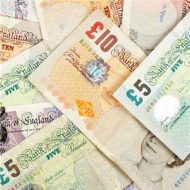 Free To Believe is a deliberately informal and open Christian environment with no membership fees or subscriptions, depending instead on voluntary donations. If you would like to help us financially, any amount will be most welcomed. Please make your cheque payable to FREE TO BELIEVE and post to
Revd Roger Cornish FCCA
145 Whitchurch Road, Tavistock, PL19 9DF
Or, better still, download and complete a Bankers Order Form

---